Welcome to a world of color, style, and a dash of daring audacity. This is a journey that invites you to step out of your comfort zone and embrace the bold allure of one of fashion's most potent symbols – a red handbag. A red one is not just a fashion statement, it is a declaration of intent, a nod to a powerful hue that commands attention. In this article, we're going to explore the myriad ways in which you can coordinate your wardrobe with this bold accessory.
Fashion, at its heart, is a form of self-expression, an avenue for each of us to narrate our individual stories in ways that words sometimes fail to capture. And in the landscape of this self-expression, color coordination plays a crucial role, serving as the brush strokes in the artwork that is your personal style. With a red handbag as our primary canvas, we aim to delve into the depths of color theory, styling tips, and fashion insights that will leave you feeling inspired, educated, and fashion-forward.
The Power of Red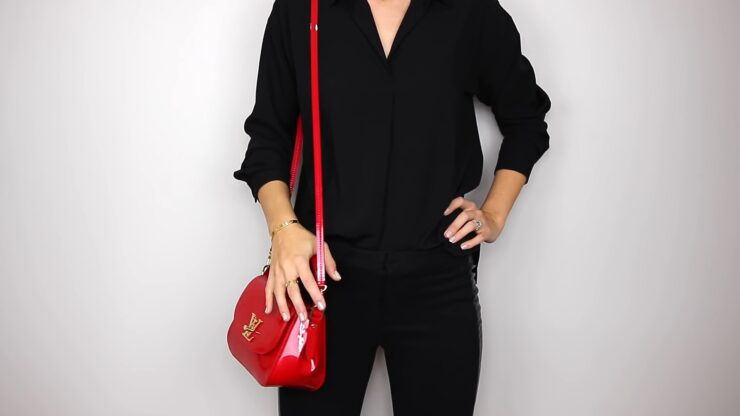 Dive into the realm of red, a color that is simultaneously steeped in symbolism and seeping with sartorial significance. This vibrant hue has, throughout history, been linked to themes of love, power, passion, and daring. As an accessory, a red bag brings these very elements to any ensemble, making it a compelling statement of personal style.
A red one is an invitation to turn heads, a standout piece that can singlehandedly lift an outfit from ordinary to extraordinary. However, this strong visual impact also brings with it the need for thoughtful coordination to ensure that the rest of your ensemble complements rather than competes with the bag. Red can evoke a spectrum of emotions, from passion to power, adding a dynamic component to your outfit that is both eye-catching and exciting.
Neutrals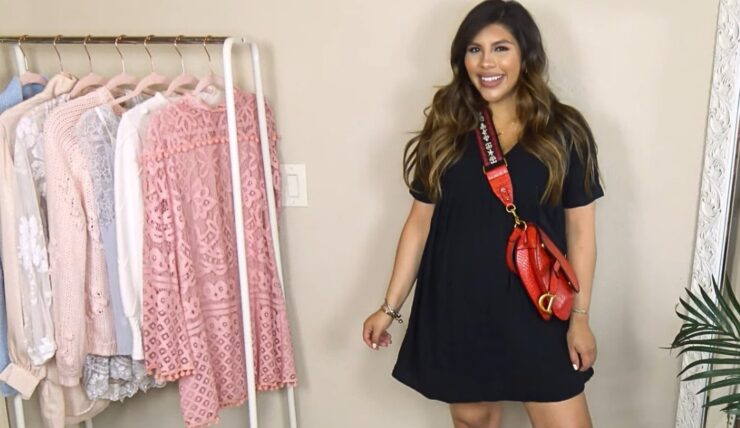 Neutral colors are the unsung heroes of a balanced wardrobe. With their chameleonic ability to blend with any color, neutrals like white, black, gray, and beige are the ideal backdrop to accentuate the bold allure of a red piece. Imagine a crisp white shirt and classic black trousers coupled with a fiery red bag – it's a combination that speaks volumes about your sophistication and understanding of color balance.
Similarly, pairing a beige or gray outfit with a red handbag creates a chic, high-contrast look that's sure to make a style statement. Through examples and practical tips, we'll explore how best to incorporate neutrals into your wardrobe to make your red handbag pop.
Classic Denim
Denim and red are a match made in heaven. The timeless, universal appeal of denim effortlessly complements the daring audacity of a red handbag, creating an ensemble that's both casual and cool. Whether it's a pair of well-fitted jeans, a cute denim skirt, or a rugged denim jacket, the textural contrast between denim and the sleek surface of this product adds depth and interest to your outfit.
But it doesn't stop there. We'll also discuss how to accessorize your denim outfits with additional pieces that enhance the visual impact of your red handbag.
Pretty in Pink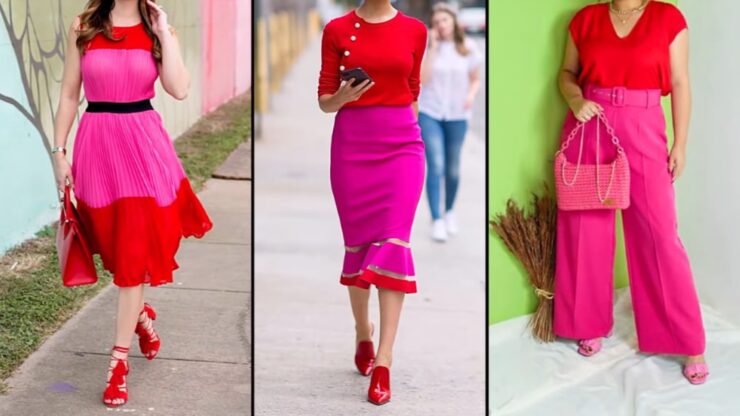 Pink and red, once considered a fashion faux pas, have emerged as a power couple on the runway and the street. The harmony between these two colors brings a feminine and vibrant look that feels modern and chic. Think blush pink chiffon dresses, rose-colored blouses, or even a bold fuchsia suit, all paired with the bold statement of a red handbag.
We'll explore different shades of pink, from the subtle to the vibrant, and discuss how they can work together to create a striking ensemble. This section will be filled with tips and outfit ideas to inspire your pink-and-red journey.
Ravishing Reds
A monochromatic red ensemble is the epitome of bold styling. Combining different shades and textures of red creates a visually stunning look that is both commanding and elegant. Imagine a deep red woolen coat, a fiery silk blouse, a maroon leather skirt, all brought together with a red one. Sounds daring, doesn't it?
That's the beauty of a monochromatic red look. This section will focus on how to mix and match various red hues and textures to add depth and interest, along with tips on how to pull off this striking trend.
Fresh Whites
The freshness of white can create a clean and crisp look when paired with a red handbag. This combination is timeless and offers a canvas for the red to really shine. Whether it's a structured white blazer, a flowy sundress, or a pair of chic white trousers, adding a red one instantly elevates the look.
In this section, we'll provide examples and tips on how to enhance your white outfits with a red handbag, as well as how to use accessories to create a balanced and stylish look.
Contrasts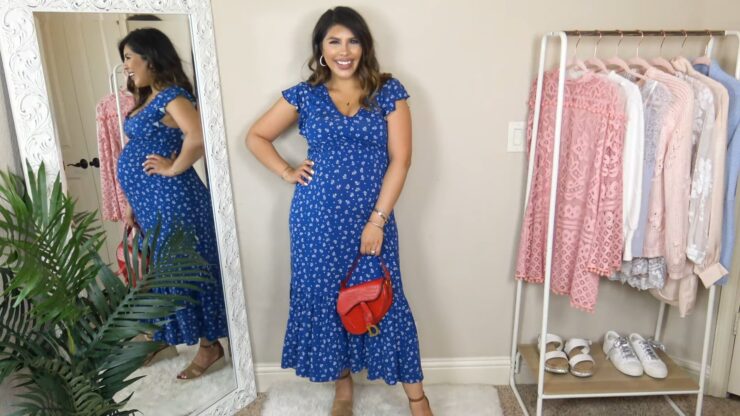 Contrasting colors can create a striking visual impact when paired with a red handbag. Colors like blue, green, and purple might seem unconventional, but when done right, can result in an exciting and stylish look.
Envision a royal blue jumpsuit, an emerald green dress, or a purple blouse, all contrasted with a red one. In this section, we'll explore examples and provide tips on how to balance these bold contrasts for a harmonious yet captivating ensemble.
Earthy Tones
The richness of earthy tones brings a unique warmth and grounding quality when combined with a red handbag. Shades of brown, tan, and olive can create a naturally balanced and stylish look. Visualize a tan trench coat, a chocolate brown sweater, or olive green chinos, perfectly complemented by a red handbag.
We'll provide practical outfit ideas and styling tips for an earthy, grounded look that's both chic and versatile.
Metallic Magic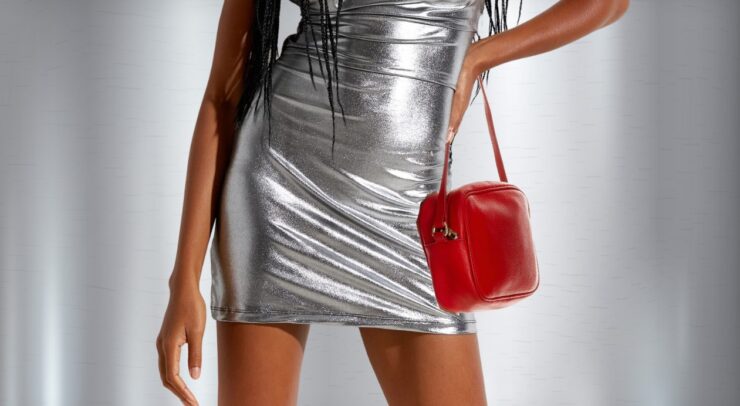 Metallic accents can bring a touch of glamour and shine to your ensemble, making your red handbag stand out even more. Gold, silver, or bronze tones can create a look that's both luxurious and stylish. Picture a gold sequined top, a silver satin dress, or bronze accessories, all matched with a red handbag.
We'll discuss how to incorporate metallic accents in your outfits and how these elements can elevate the appeal of your red handbag.
Color Blocking
Color blocking with a red handbag is a fantastic way to experiment with bold and contrasting colors. This technique involves pairing large blocks of different colors in an outfit to create a visually striking look. Imagine a yellow coat with a cobalt blue skirt, punctuated by a red piece.
In this section, we'll explain the principles of color blocking, and provide examples and tips on how to achieve a well-balanced, stylish, and color-blocked look.
Print Perfection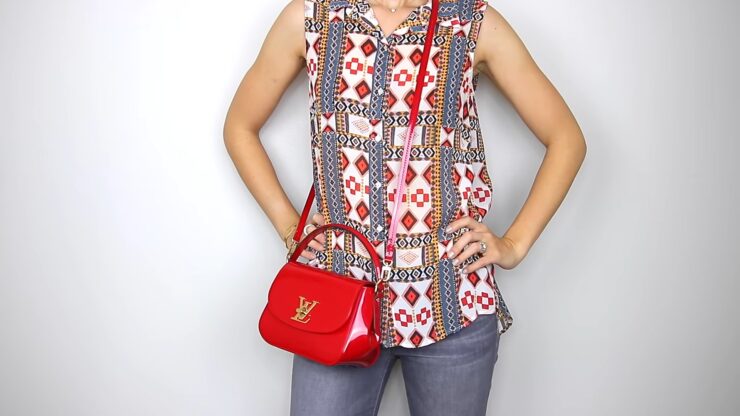 From stripes and florals to animal prints, the world of patterns is vast and diverse. Paired with a red handbag, these prints can create a fashionable and coordinated outfit that's full of character. Visualize a black and white striped dress, a floral print blouse, or a leopard print skirt, all contrasted with a bag.
We'll provide suggestions on how to mix and match prints and patterns, as well as how to pair them effectively with your red accessory. As we journey through this world of color, texture, and style, remember that fashion is a form of self-expression, and the rules are yours to make and break. So, strap on that red handbag, step out in confidence, and let your style do the talking.
Conclusion
In conclusion, a red handbag is a powerful and dynamic accessory that can elevate any outfit from ordinary to extraordinary. It is a symbol of audacity and self-expression, commanding attention and making a bold fashion statement. Throughout this article, we have explored various ways to coordinate your wardrobe with a red piece, highlighting different color combinations, styles, and trends that can enhance its allure.
Ultimately, fashion is a personal journey of self-expression, and the rules are meant to be broken. By incorporating a red handbag into your style, you are embracing the power of color and making a statement about your confidence and individuality. So, dare to step out of your comfort zone, experiment with different combinations, and let your red bag be the centerpiece that amplifies your personal style.